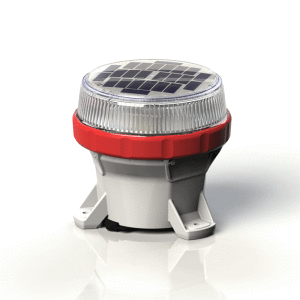 Self contained LED light for buoys and minor beacons from 2 to 4+ NM range
The M650H is a cost effective, self contained, high-performance, low maintenance and easy-to-install solar LED marine lantern. The M650H features a replaceable battery pack that extends the service life beyond five years, reducing the total cost of ownership.
Applications include:  marine aids-to-navigation marking, marina lighting, dock lighting, and port lighting.