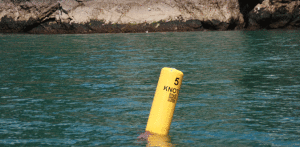 The one piece design of the NN30 spar buoy makes it almost indestructible.
It has a conical ballast end which enables minimal resistance, reducing the risk of failure and drag in surf conditions.
A concrete fill enables the spar buoy to be used in shallow water. In the unlikely event that it is damaged, the polyurethane foam fill will keep the buoy afloat.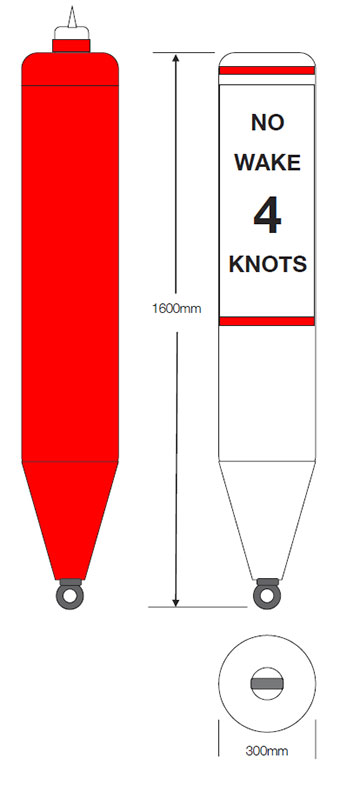 A 1nm self-contained light can be added to the buoy using an optional adaptor plate.
In the event of chain wear, the 316 (A4) stainless mooring connection can be replaced.
UV stable MDPE
Low energy surface reduces marine growth reducing maintenance costs
Ideal for surf
Internal ballast system
Replaceable 316 stainless mooring eye
Foam filled
Optional adaptor plate for lighting
Bespoke signage can be added
Specifications
| | |
| --- | --- |
| Product code | NN30 spar buoy |
| Material | MDPE |
| Wall thickness | 9 - 11 mm |
| Height | 1600 mm |
| Diameter | 300 mm |
| Weight | 40 kg |
| Volume | 105 litres |