Features
Inflatable PVC race marks
Manufactured from a UV stabilised marine grade PVC, with an injection moulded rope eye, Norfloat International's inflatable "A" and "NB" range including the RM150 buoys provide a reliable, high visibility spherical float for marking courses on lakes, rivers and open water. Commonly used by clubs in events such as canoeing, triathlons, sailing, jet ski and rowing, our range of buoys have proven to be the professional's choice for over 50 years.
Tough eye
Norfloat International's rope eye is one of the toughest designs in the world. Designed to withstand the rigours of the Norwegian fishing industry, the "A" and "NB" race mark range
should last for many years.
Inflation valve
The Norfloat International valve is simple and effective, allowing easy inflation and deflation. The valve is sealed using a coarse threaded plastic screw which is impossible to cross thread. The plastic design ensures sea water will not cause corrosion or seizure.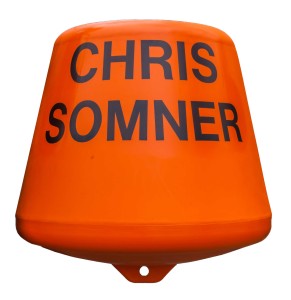 Rigid race marks
Manufactured from UV stabilised polyethylene, the RM1100 is a fully customisable all season race mark. Available in various colours, with optional lighting and mould in graphics. This 1m buoy provides a robust, high visibility option for cruiser and dinghy clubs alike. Its low draft hull design allows the buoy to be towed behind most club craft making weekend deployment and retrieval easy, if required.

Lettering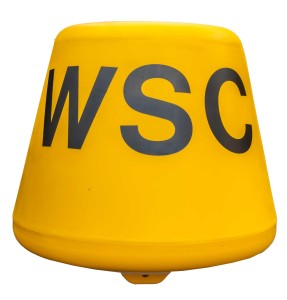 Irremovable lettering and numbering can be moulded into the buoys at the time of manufacture. This is ideal for course marking and sponsorship.
Specifications

| Product code | Circle cm | Diameter cm | Buoyancy kg | Foamed kg | Eye Diameter mm |
| --- | --- | --- | --- | --- | --- |
| NB00* | 47 | 18 | 1 | N/A | 10 |
| NB0* | 72 | 23 | 7 | N/A | 10 |
| NB1 | 89 | 28 | 9 | 8 | 20 |
| A1 | 102 | 32 | 15 | 14 | 20 |
| NB2 | 114 | 36 | 22 | 21 | 28 |
| A2 | 127 | 40 | 31 | 30 | 28 |
| NB3 | 140 | 44 | 43 | 41 | 28 |
| A3 | 152 | 49 | 60 | 57 | 28 |
| NB4 | 165 | 53 | 72 | 66 | 28 |
| A4 | 190 | 61 | 113 | 107 | 28 |
| NB5 | 216 | 68 | 155 | 148 | 28 |
| NB6 | 254 | 81 | 155 | 148 | 28 |
| NB7 | 305 | 97 | 155 | 148 | 28 |
| RM150 | 380 | 120 | 155 | N/A | 28 |
| RM1100 | 345 | 110 | 150 | 50 | 35 |