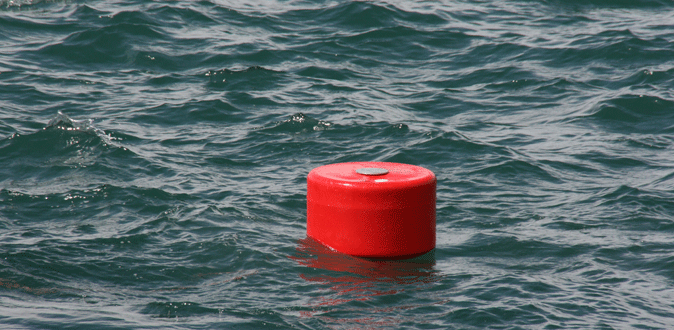 The NN60 is Norfloat's smallest navigation buoy.
Available in port hand, starboard hand and special mark the NN60 will provide safe navigation for the most difficult rivers, creeks and upper reaches.
Based on the MB120 mooring buoy, the NN60 is similar in design to the larger proven NN1100 with its replaceable steel through-tube and mooring point and will provide many years of trouble free service.
The buoys are rotationally moulded using ultra-violet stabilised virgin polyethylene providing a colour-fast life of up to 10 years and excellent impact resistance.  The low energy surface properties of polyethylene reduce marine growth significantly which helps to keep maintenance costs to a minimum.  In the unfortunate event of collision, the NN range of buoys are pressure foam filled to a density of 34 kg/m3 making them virtually unsinkable.