Aid to Mooring
The Norfloat International range of pick-up buoys have a well-designed mooring handle which can be picked up easily by hand or retrieved with a boat hook, making mooring a simple and safe operation.
Features
Material
Mooring pick-up buoys are manufactured from UV stable marine grade PVC.
Lettering
Irremovable lettering and numbering can be moulded into the buoys at the time of manufacture. Commonly used for identifying visitor moorings, and providing local harbour office information.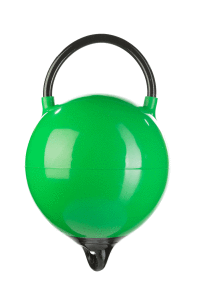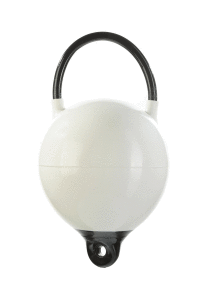 Colours
Standard colours are red and yellow however, other colours are available on request.
Inflation
The valve has a simple and effective design allowing easy inflation and deflation with most football-style inflators.
Reinforced eye
Both sizes have reinforced eyes to prevent wear from rope and shackle connections.
Specifications
| Product code | CIRC. | CIRC. | DIAMETER | DIAMETER | BUOYANCY | GENERAL DESCRIPTION |
| --- | --- | --- | --- | --- | --- | --- |
| | INS | CM | INS | CM | KG | |
| PB1 | 35 | 89 | 11.1 | 28 | 10 | Glued handle |
| PB2 | 25 | 64 | 8 | 20 | 5 | Moulded handle |
| PB3 | 30 | 76 | 10 | 25 | 9 | Moulded handle |